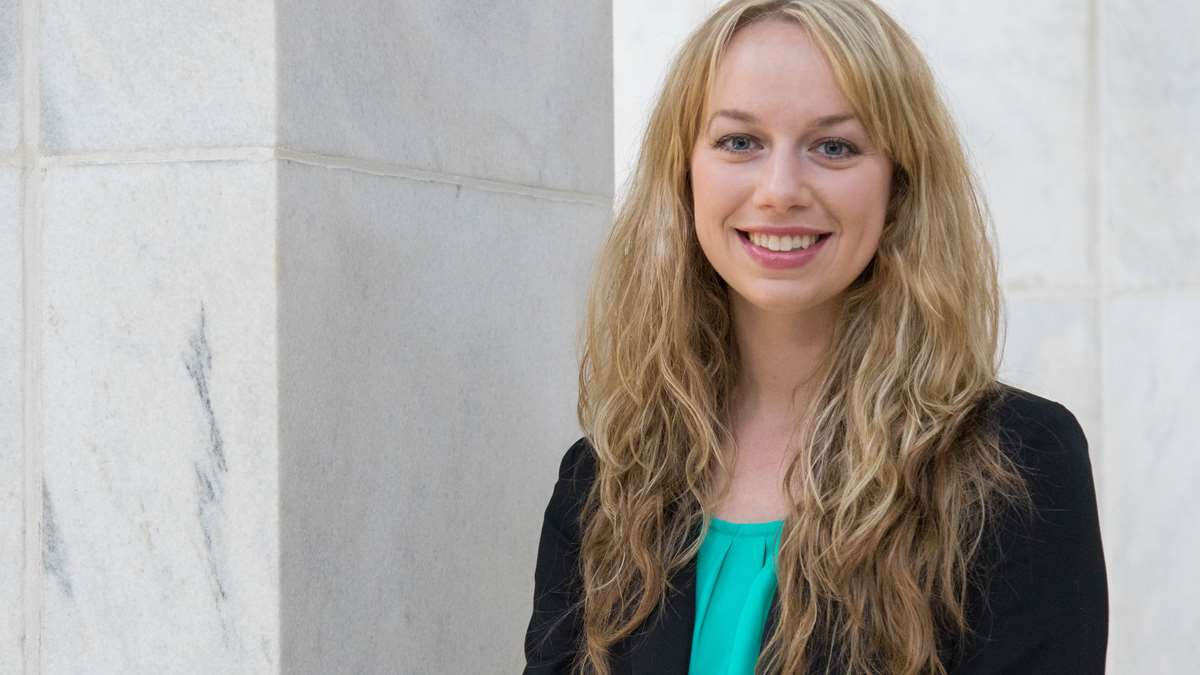 Kara Piechowski, PharmD, BCPS
Internal Medicine Clinical Pharmacist
WVU Medicine
Tell us about your education.
I earned my doctorate of pharmacy from West Virginia University School of Pharmacy in 2014.
After graduation, I completed a PGY1 residency at Johns Hopkins Hospital in Baltimore, MD. I then returned to WVU to complete a PGY2 residency in Internal Medicine at WVU Medicine in Morgantown, WV.
What's your specialty?
I am a clinical pharmacist for an academic internal medicine team at Ruby Memorial Hospital.
I work as part of a multidisciplinary team directly with medicine resident and attending physicians to provide inpatient care. I am responsible for therapeutic drug monitoring, pharmacokinetics, medication reconciliation, and patient education and discharge counseling. I provide education to Internal Medicine resident physicians and pharmacy residents.
I also serve as an Adjunct Professor at the WVU School of Pharmacy and precept many students each year during their fourth year rotations.
In addition to my clinical pharmacist responsibilities at the hospital, I also started and continue to teach a free smoking cessation class, Breathe Well, Live Well. This 6-week course focuses on group therapy and reinforces techniques to help patients quit smoking.
Did you always want to be a pharmacist?
I knew I wanted to be a pharmacist when I learned of the many career paths one could choose in the field. I chose to complete additional training and become an inpatient clinical pharmacist when I witnessed the vital role pharmacists play on multidisciplinary teams.
Working together with physicians, nurses, dietitians, care managers, physical therapists, and occupational therapists is a favorite part of my job. I serve as the medication expert on this team and work directly with physicians to make drug and dosing recommendations, monitor for side effects and toxicities, and provide education to the team and patients. I am very lucky to be fully accepted and incorporated into the multidisciplinary team.
While on patient rounds each morning, the team asks me for any medication recommendations before going in to speak with the patient. The team looks to me for insulin dose adjustments, how to better control a patient's pain, what antibiotic to start empirically for infection, and so much more. In addition to working with my team, I also enjoy direct patient interaction. Whether I am counseling a patient on how to use insulin for the first time or explaining all the side effects of blood thinners, it is very rewarding to work with patients directly every day.
Why the WVU School of Pharmacy?
I chose the WVU School of Pharmacy because I knew the education I would receive there would prepare me for training after graduation and eventually clinical practice. While in school at WVU, I was able to complete multiple research projects, hold leadership positions in school organizations, and complete quality clinical rotations, including an international rotation in South Africa. Not only did WVU provide me with exceptional pharmacy knowledge but also the confidence to continue my training at competitive residency programs. Importantly, the mentorships I formed with the esteemed faculty at WVU continue to shape my professional development to this day.
Why internal medicine?
I chose to practice in internal medicine so I could see something a little different every single day. I have particular interests in diabetes management, smoking cessation, anticoagulation, infectious diseases, and transitions of care.
Why is pharmacy important?
Pharmacists serve as the medication experts. We think firstly about which medication is best for the specific disease state and the patient, then about what to needs to be monitored. We are the go-to clinicians for appropriate medications and doses, adjustments in organ dysfunction, drug interactions, adverse effects, and cost issues. This just scratches the surface of all pharmacists can offer. We help limit antibiotic resistance, decrease opioid abuse, cut medication cost, analyze primary literature, increase preventative health efforts, and so much more.