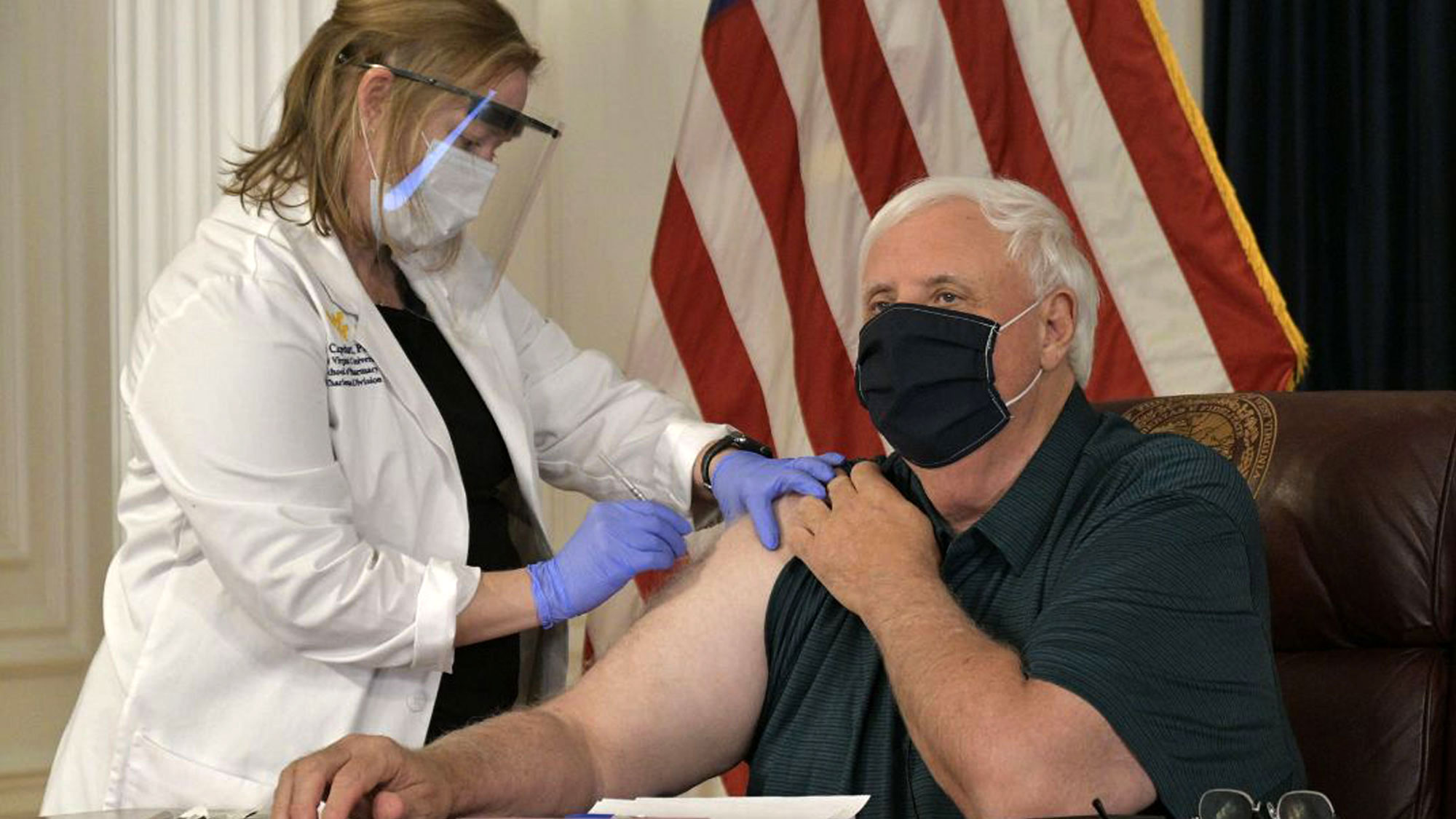 When Dr. Krista Capehart is not administering the COVID-19 vaccine to the Governor, she is wearing many other pharmacy and patient care hats in West Virginia. Capehart, an associate professor for the West Virginia University School of Pharmacy, also serves as Director of Professional and Regulatory Affairs for the state's Board of Pharmacy. She helped lead the Mountain State's successful COVID-19 vaccine rollout by coordinating logistics between pharmacies and those vulnerable populations who urgently needed the vaccines. Capehart said it was a monumental task, but one the medical community in the state was prepared to execute.
"It was a giant puzzle, creating that infrastructure, creating the program," Capehart said. "So, we matched our long-term care facilities, in many cases with the pharmacies that were already providing their pharmacy day-to-day services with those facilities."
In addition to vaccinating frontline healthcare workers and the state's elderly population, Capehart also worked with the West Virginia Board of Pharmacy, the West Virginia Department of Education, county school boards and school nurses in all 55 counties to vaccinate K-12 school personnel.
In part, due to Dr. Capehart's leadership, West Virginia has been praised in the national and international news for leading the nation in the race to get COVID-19 vaccines into arms.
Dr. Krista Quinn Capehart was named the Individual Practitioner National Winner during the APhA - American Pharmacists Association Immunization Champion Awards for her tremendous statewide leadership serving as an architect in WV's COVID-19 vaccine rollout.
Gov. Justice joins pandemic leadership team to receive COVID-19 vaccine