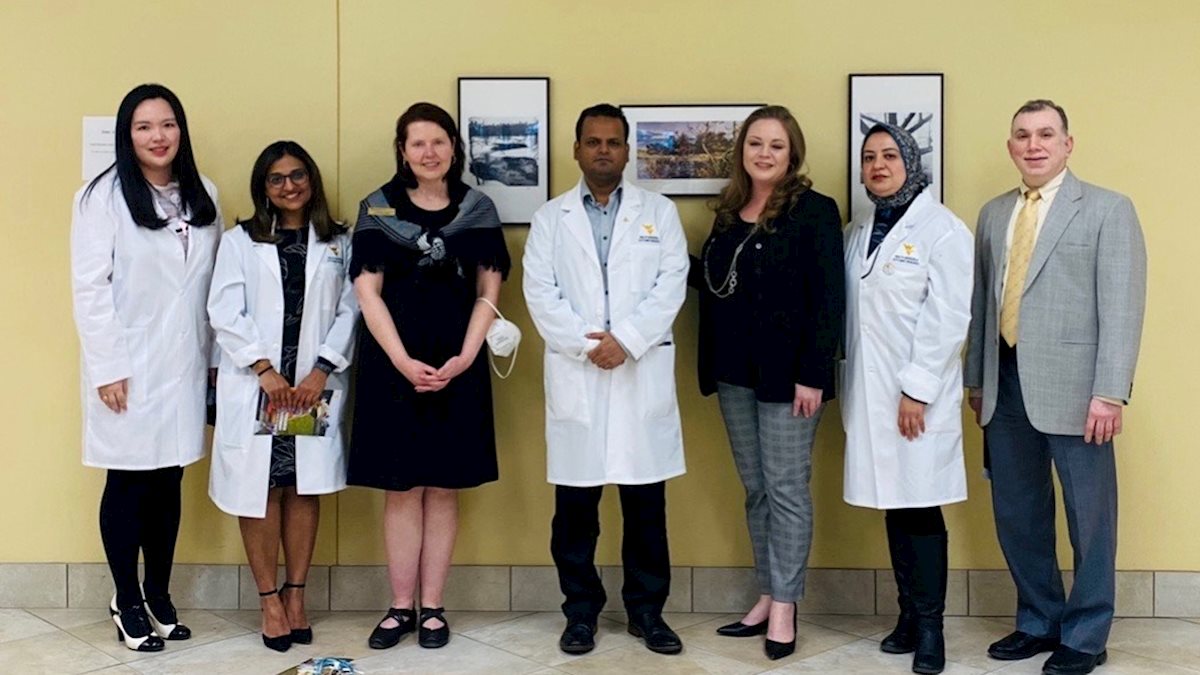 In a global organization with 14,000 individual and chapter members, the West Virginia University Chapter of the Professional Society for Health Economics and Outcomes Research (ISPOR) still finds a way to rise to the top. This year marks the fourth year in a row that WVU ISPOR earned one of the organization's student network awards.
The WVU School of Pharmacy scholars earned the 2021-2022 Student Chapter Award for Best Student Chapter Collaboration. In the previous three years, they received the Student Chapter of the Year Award.
In an announcement letter, Jada Lamptey, ISPOR's Associate for Global Member Engagement, wrote, "Your chapter has demonstrated great efforts through the planning of activities, collaborations with other student organizations, and your engagement within the Student Network—an achievement for which we are pleased to recognize you this year."
This year's WVU-ISPOR Chapter was led by faculty advisor Dr. Traci LeMasters, President Trupti Dhumal, President-elect KiJin Jeun, Treasurer Safalta Khadka and Secretary Lyn Choo.
ISPOR is the leading professional society for health economics and outcomes research (HEOR) globally. The Society's mission is to promote HEOR excellence to improve decision-making for health globally.