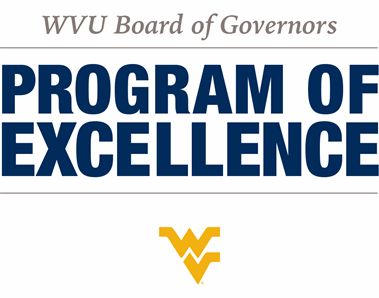 West Virginia University School of Pharmacy graduates are recognized statewide and nationally as leaders in their profession. Pharmacy has been offered as a major at WVU for over 100 years. Our mission is to educate students and practitioners to function at the highest level of contemporary pharmacy practice, to conduct research that advances scientific knowledge, and to deliver quality professional services. The WVU School of Pharmacy curriculum leads to a Doctor of Pharmacy (Pharm.D.) degree.
Our curriculum emphasizes a strong science background related to the contemporary practice of pharmacy. Students must have an understanding of the chemistry and pharmacology of drugs, dosage forms, pharmacokinetics pathophysiology, therapeutics, and the behavioral and administrative aspects of practice and the healthcare system. Coursework emphasizes written and oral communication skills, utilization of case studies, problem-based learning, and computer literacy.

Students have access to a state-of-the-art learning facility. The School opened its Pharmacy Skills and Development Center in January 2020. The fully renovated 7,650-square-foot space is fully renovated and includes a compounding lab, innovatively designed group rooms to foster contemporary practice and a technology area. The Center is used to teach a variety of hands-on skills such as patient counseling, physical assessment and compounding.

The WVU School of Pharmacy has over 200 students in its professional program. Approximately 70 students are admitted to the professional (Pharm.D.) program each year. Still have questions? Contact the Office of Admissions and Student Affairs at 304-293-1894 or shelly.lipscomb@hsc.wvu.edu.

West Virginia University is fully accredited by the Higher Learning Commission and also by the Accreditation Council for Pharmacy Education. The WVU Board of Governors recognizes our PharmD Program as a Program of Excellence.